Management of Extra-EU and Intra-EU shipments
Import-export logistics services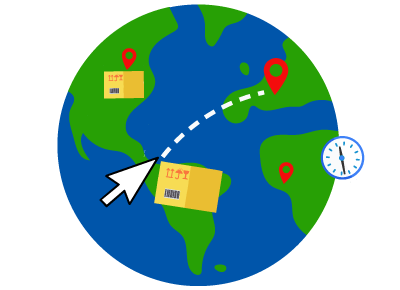 We ship your goods everywhere
We always offer the cheapest courier
Management of all customs operations
Shipping goods within or outside Europe requires very different import export procedures, depending on the destination countries.
To ensure the efficiency of international shipments and avoid courier delays, bureaucratic entanglements, returns of goods or expensive product parking in transit areas or customs, it is necessary to know in depth the transport rules and regulations for each EU country of import. or export.
Thanks to our experience accumulated over the years, we are able to offer a reliable, precise and safe non-EU shipping service, also guaranteeing the necessary assistance in compiling the customs documentation and managing all customs clearance operations.
We are able to extricate ourselves from the complex customs legislation, ensuring the simplification of all customs activities and therefore of flexible shipments with international and automatic couriers.
Solutions for bulky shipments
We are the meeting point between senders and consignees, we take care of your cargo, we merge it with other goods according to precise criteria and assessments into a single shipment
Whatever your request, we will do anything to satisfy it. Tell us what you want and we will find the best solution together
Fully computerized and complete warehouse
We deal with contract logistics and warehouse management through the support of advanced IT systems designed to follow the entire order cycle from its reception, including returns and inventory control
Looking to Grow Your Business?