Private Shipping In Russia
Russia does not enjoy the customs advantages of the European Union. It is important to be aware, at the time of shipment, of the rules and tariffs of customs duties in addition to a list of products that cannot be shipped to private individuals in Russia. These include unpackaged packages, explosives and narcotics – but also live animals, detergents, food products. For each transport it is necessary to enclose it with the shipment:
Pro-forma invoice for non-commercial shipments
Commercial invoice if available
Free export declaration, certifying the possible restriction to which the package is subject
Copy of the insurance certificate with the value of the insurance.
The accuracy of the documentation attached to the shipment is also important.
Begin Shipping To Russia Immediately
We ship goods, documents, objects throughout the Russian territory Assistance in all customs procedures Paperwork required for shipping Management of non-deliverables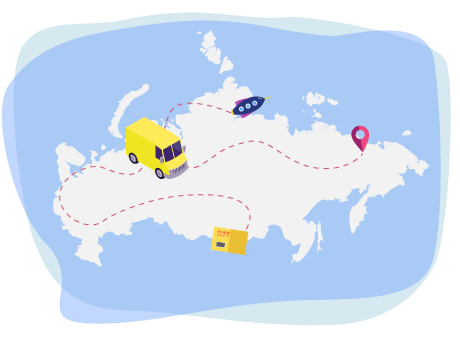 Fully computerized and complete warehouse
We deal with contract logistics and warehouse management through the support of advanced IT systems designed to follow the entire order cycle from its reception, including returns and inventory control.
Solutions for bulky shipments
We are the meeting point between senders and consignees, we take care of your cargo, we merge it with other goods according to precise criteria and assessments into a single shipment
Looking to Grow Your Business?