We Take Care Of Last Mile Logistics And More.
We manage the entire distribution chain
Right up to home delivery.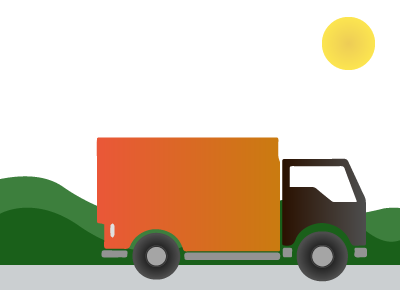 Delivery
Assembly
Disposal for recycling
Through our technology we can manage these orders efficiently by tracking every single activity within the warehouse as well as during delivery and assembly activities.
Through automation, data exchange and constant updates, the order status is always up-to-date.
We manage every stage of delivery to the final customer: from transport, to doorstep delivery, furniture assembly and equipment installation, including the full management of any returns.
Home delivery and assembly can be the most delicate phase of selling to private individuals, which is why we offer you the highest level of professionalism and attention to detail.
We offer a high-value service, with attentive and qualified staff, so you can follow your customers in the best possible way, even in the final phase of the sale
Delivery And Installation
Specifically designed for companies that already sell their products via e-commerce or want to expand their business on the web.
Home delivery with installation represents your company at its best in the delicate moment of last contact with the customer.
We follow all stages of delivery: from managing the appointment to timely floor delivery up to reverse logistics.
Professional installation of household appliances, electronic systems or fitness equipment so that they are up and running immediately
Correct disposal of the packaging and returns management
Unique partner for your deliveries throughout Italy, with precise and detailed assessment of its distributors' financials
The transport service includes:
Phone booking management
Scheduled delivery
At least 2 drivers
A vehicle equipped with a tail lift
Floor delivery and unpacking
Specific heavy goods handling equipment
Handling and setting up at the destination premises
Collection and disposal of packagings (at customer's request)
All Our Shipping Services​
Solutions for bulky shipments
We are the meeting point between senders and consignees, we take care of your cargo, we merge it with other goods according to precise criteria and assessments into a single shipment
Fully computerized and complete warehouse
We deal with contract logistics and warehouse management through the support of advanced IT systems designed to follow the entire order cycle from its reception, including returns and inventory control
You Want To Boost Your Business?